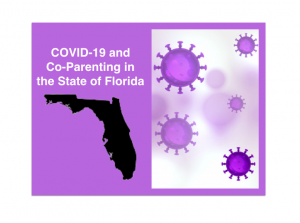 The times we are living in are unprecedented.   As "non-essential" businesses are closing and schools seem to be either closing or "going online," the endless spring break has created a situation where many co-parents lack the necessary guidance that they need to proceed these dark waters in effectively parenting.  Court orders are drafted to provide reasonable guidance for circumstances, but the current status of a national health emergency is not a provision contained in parenting plans.   A recent study of Americans found that the greatest current fear is that of "the unknown," and when you do not know how to move through this situation regarding your child, that fear of the unknown is amplified.
Living in the eclipse of COVID-19/Corona has made many feel helpless, so what should you do to prepare for the virus with your co-parent?
Below are reasonable steps that every parent should be taking with their spouse or other parent.   Just because you may be living in a shared household, or under a timesharing parenting plan, communicating effectively about your plan, boundaries, and how to address the needs of your children is paramount to having a successful outcome for your minor children.