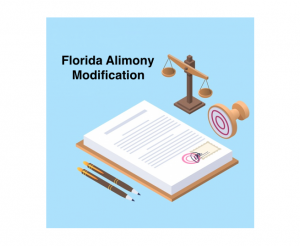 When you are getting divorced, the court is going to have any different components when dividing up your life between you and your spouse. From Parenting to Personal Property, the lists can be significant and the stress of balancing what your priorities can take its toll. In many cases, when spouses divorce, a big question that comes up is "what about alimony?"
In Florida, there is a gradient of marriages that helps to guide parties and judges as to when alimony is appropriate. In short term marriages, those under 7 years, the likelihood of substantial alimony is low. In moderate marriages, between 7 and 17 years, there is a better possibility that you will receive alimony, but more likely for the length of time that your marriage lasted. For individuals married for more than 17 years, there is a rebuttable presumption that the higher paid spouse will owe alimony to the lesser paid spouse for a long time period, and in some instances, permanently.
But what happens when the situation changes from when you get divorced? Many alimony paying spouses find themselves in new territory when they find out that their former spouse has now gotten married or is living with someone new. If there has been a substantial change in circumstances, then you may be entitled to a modification of your alimony. Marriage to someone new is a termination of alimony, but it does not happen automatically. Having an experienced Florida family attorney file a motion to stop your alimony, and being able to prove that your ex is remarried is a prerequisite to alimony termination. Next, if your ex is living with a new romantic partner, and they are sharing in living expenses, or there is a financial dependency between them, co-habitation or "living together" is another basis for when your alimony may be decreased or terminated. These cases are very evidence based, and that is the tricky part. Being able to prove that your ex is now living with someone else may be the hardest part.