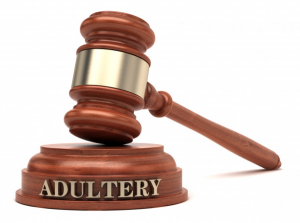 Infidelity is a heartbreaking reality for many marriages.    The spouse who discovers the infidelity often goes through a spectrum of emotions, but at the bottom of all of them feels betrayed by their partner.   This break of trust makes many spouses angry or skeptical of believing anything from the other spouse and causes there to be walls to communication that are difficult to overcome.
In Florida, we are a "no fault" state, when courts consider dissolutions of marriage.   Each spouse will come before the court with their requests for how life should look post-dissolution, but the court rarely gets into why the parties are divorcing.   This is difficult for many "cheated on" spouses to understand who have felt a true sense of loss in dealing with divorce.
In Florida, there are some instances, however, when the court does look at the impact of infidelity, though they are few and very limited.   If the spouse has used marital funds in furtherance of the extra-marital affair, the court will consider this "waste of marital funds" as a component in determining whether alimony is appropriate and how much to award.  In order to prove that marital funds have been used, it is imperative that actual evidence shows transactions that indicate the spending.   An experienced Florida family law attorney can help you obtain access to your spouse's accounts, credit cards, and other means by which these transactions can be shown.   Looking for florist purchases, jewelry stores, hotel charges, or high meal expenses, over periods of time, may show patterns of infidelity.  Further, in many instances, dating apps and other social media, may be ways to discover whether your spouse is involved in an extra-marital affair.  In many instances, hiring a private investigator to take photographs, track your spouse, or search for financial holdings that you may not know about is helpful and can be used as clear evidence for the court's consideration.   While this can be another expense, if it has the likelihood of awarding more alimony or timesharing, it may be well worth it.   Discussing this with an attorney, before you file for divorce, is key, as once the filing for divorce occurs, typically spouses are more careful in their actions, and proving relationships after the date that you file do not indicate infidelity, but rather that your spouse is commencing to moving on.