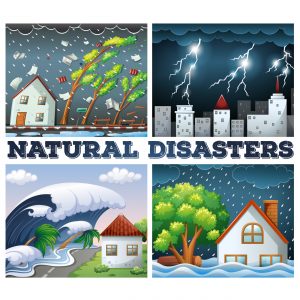 Pounding rains, whipping winds, and treacherous flooding poses threaten the safety of your family, your home, and your daily life. As a hurricane or other natural disaster looms, questions about what to do with about the Florida Family Law Timesharing Plan of your beloved children start to circulate between you and your former spouse. What is a co-parent to do when these issues are not addressed in a parenting plan?
It is highly unlikely that your parenting plan contemplates what to do in case of a natural disaster or emergency situation. When the urgent need for shelter, water, and possible evacuation becomes a reality, courthouses are closed and the aid of the judiciary is extremely limited. First, you should communicate with your former spouse or co-parent, with the consideration of your shared children's safety being the primary concern. Providing accurate location information and contact between the absent parent should be maintained.
Second, consider the obligations of your co-parent and their family. Is he or she a first responder, serviceperson, or will he or she be called into work? Does the co-parent have the care of vulnerable person, such as an elderly family member or infant/small child? Finally, where does the c0-parent live? Will he or she need to evacuate based on their evacuation zone or do they have special needs?   When creating a emergency plan for your shared children, it's important to realize that your children will be worried about the parent that cannot be with them, but also for their own safety, so taking the steps early to make a plan is key.