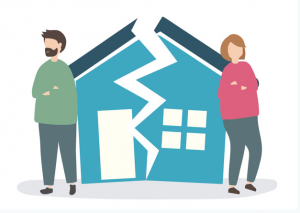 Many people stay in marriages that they would otherwise leave, because they are afraid of the financial strain that divorce presents.  For many, the question of whether an alimony award is required by Florida law is an obstacle that seems insurmountable when considering going it alone after many years of marriage.
For the spouse who has stayed home to raise children or has sacrificed their career by moving for the higher paid spouse, the reality of how this spouse will afford to pay the bills, keep the marital home, or have any sense of security is terrifying, and in many instances, they have relied heavily on the higher paid spouse to take care of the finances while they have taken care of the household.   Alimony in the State of Florida is meant as a means of making that transition a more normal consideration, because the court will consider whether the lesser paid spouse has a work history, and what their needs actually look like, and how the higher paid spouse can continue to provide financial stability to both spouses while going from married to single.
On the other hand, the higher paid spouse in many instances, may recognize that his or her higher income has been able to afford a level of comfort when providing for the family under one roof, but the likelihood of the same level of financial freedom while providing for two households seems impossible.  In these cases, it is important to recognize that Florida family law courts have to balance the need and ability of both spouses to contribute to the transition of being married to single for both spouses. Alimony may be presumed in long term marriages, in Florida, meaning over 17 years of marriage, but it is not guaranteed and the court will consider whether an actual need for financial assistance between spouses is required. Factors that the court will consider not only include how much money each spouse makes, but also what the lifestyle of the marriage included, what each contributed to the marriage, and also the overall asset and debt liability that exists for each spouse after the marriage has ended.