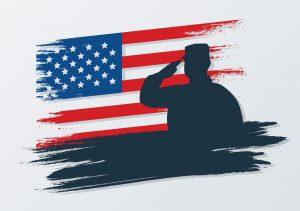 In the State of Florida, one of the most unique issues in a military divorce is the calculation of alimony and child support based on the income of the parties.  When one spouse is OR both spouses are employed as service members, it is important to recognize that aspects of income, some not even taxable by the IRS, will be considered income when it comes to providing for your children and former spouse after a Florida Dissolution of Marriage.
Calculating income for a Florida military divorce or paternity action creates special issues, because of the differences in how service members are compensated as compared to the civilian workforce.  Most of the pay information is found on the Leave and Earning Statement, which details how much you (or your partner) earns, their rank, years of service, but also any deductions. In every day terms, this is essentially the equivalent to your pay stub.
When considering what is inclusive income, a Florida court will consider the service member's pay first. Thus, the basic pay, hazard pay, combat pay, and flight pay will definitely be considered in the calculation of the available income. These forms of pay are usually taxable, therefore it should come as no surprise that they are income.  Military families need to also include the allowances that decrease a service member's cost of living, such as housing allowances (BAH), disability pay, subsistence allowance (BAS), per diem payments, and cost of living adjustments (COLA). These "allowances" not only decrease the daily living expenses of the military spouse, but also act as an increase in their income, and become a complicated issue for family law judges to determine when considering child support calculations. These additions are usually considered to be income, as they are cash benefits which ultimately would be considered components of gross income when calculating child support of the families' children.