Written by: Lenorae Atter, Attorney at Law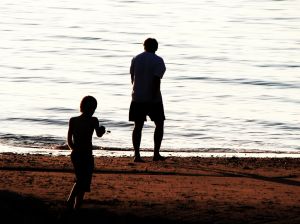 Establishing paternity in Florida can mean more than just filing with the State's Department of Revenue. In Florida and most states, paternity is established by the court and not by a birth certificate. A birth certificate simply provides an assumption that the father listed is the baby's actual daddy. However, to establish rights to the child, child support and the like, at least one parent has to actually file an action with the court. The action is called a petition to establish paternity and while a DNA test is not required for the action, it is suggested given that the responsibility to a child and a parent is for a lifetime.
If you file for state benefits for the child, like Florida Healthy Kids, then you most likely will have to establish paternity and child support. However, a state action to establish paternity is only designed to establish paternity for the purpose of starting child support. The state does not handle issues involving time-sharing/visitation matters between the parents. Therefore, if the state files a petition, then chances are that the father will file a counter-petition to establish his actual parental rights, including time-sharing.