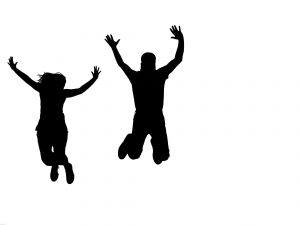 Written By: Lenorae C. Atter
Collaborative action for divorce, child support, visitation, alimony and other family law matters is not common in Jacksonville, Florida.
Collaborative Law is being practiced in most parts of the country, including South Florida, but has not found its popularity in Jacksonville yet. As a Jacksonville divorce lawyer who wants my clients walking away with a smile rather than the need for the spa, I am a huge advocate of this process. I don't think children should be the victim of their parents' inability to communicate, but should be healthier through divorce because the parents have a since of stability throughout the process. That is what is offered in a collaborative law setting. It's the attorneys and the clients, from the very beginning, agreeing that a divorce process aimed at resolving the divorce, custody, child support, marital home, assets, and finances can actually be done amicably from beginning to end.
For those of you who are skeptics, I promise it works. It brings in the two sides, but it also incorporates a neutral mental health professional, financial advisor (if needed), mental health therapists for both sides (if needed), and mental health therapists for the children (if needed). It's a way for constant fighting to be put to a halt so that you can learn to communicate, since like it or not, you are going to have issues arise during your life and the life of your children and why not figure out how to work through those than just agree to disagree for the next 80 years. Who needs the stress?