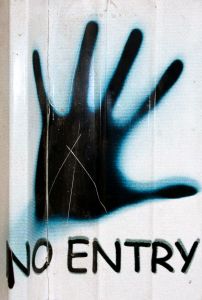 Jacksonville, Florida and the rest of the country are feeling the stress of the economy. Times are tough, which makes people scared and angry. Domestic violence and tempers are on the rise in Jacksonville, Florida, and all across the nation. But it isn't necessarily men who are doing all of the battering. More and more men are becoming victims of domestic violence and they are no longer taking it "like a man". When anyone experiences violence against his/her person, it is imperative to seek help immediately. Whether that help comes in the immediate form of calling the police or subsequent to the abuse in fleeing to a domestic violence center , a hotel, or to an attorney, help is essential.
Ron Artest, Former Indiana Pacers star, was beaten and abused by his girlfriend when she struck him in the head. Artest called the police and the girlfriend was arrested. Many times men are afraid to call the police for help as the stereotype is to arrest the man when a domestic situation occurs. Men need to be encouraged to seek help whenever domestic violence is perpetrated against them.
In Florida, an injunction for protection against domestic violence can be issued and/or criminal charges can be filed against the batterer. There are provisions for protection for all and that protection should be sought before taking the law into your own hands.