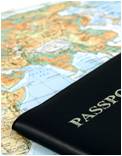 According to Florida statutes, children subject to a custody agreement may only be relocated if an agreement is reached between parents, guardians and any other person who is entitled to spend time with the child. All of these parties must agree in writing that the child may relocate with one of the parents or guardians. The written agreement must spell out the new location, the consent to the new location, and define a new time-sharing schedule for any of the parties who are not relocating. It must also spell out who is responsible for transportation costs associated with child visitation.
If one person does not agree to the relocation, the parent must file a Petition to Relocate Minor Children with the court. The petition must be served on any parties who are entitled to partial custody or visitation with the child. The petition must include the proposed new location, the date of the requested relocation and give detailed reasons for the request along with any evidence of the cause of the relocation, such as a new job offer. It must also include a proposed visitation schedule, including proposed travel arrangements.
The other parties served with the petition have twenty days to object to the court in writing. If they fail to do so the court will allow the relocation, as long as it is in the best interest of the child. If you would like to relocate and are subject to a child custody agreement, it is best to consult a qualified attorney who can help make sure all of your paperwork is in order and that you are in compliance with the law.
Read more details of the Florida law governing relocation of minor children after divorce at Florida Laws Regarding Relocation After Divorce.
If you are involved in a divorce or child custody negotiation, please contact our Jacksonville, Florida divorce law firm.