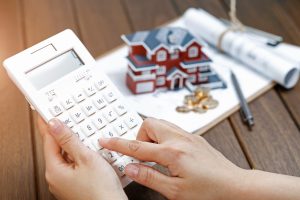 When spouses separate and the Florida divorce is final, one party usually takes full ownership of the marital home. For one party to have full legal title to the, now, former marital home, the other party must sign a quit claim deed transferring his or her interest in the property to the other party.
Based in Jacksonville, Florida, the law firm of Wood, Atter & Wolf, P.A. is experienced in disputes and issues regarding the marital home and the failure to pay the mortgage payment.  Certainly, any issue regarding the former marital home and the stability of the living environment should be addressed in a timely manner through legal representation when necessary.
If the spouse living in the former marital home is not the only spouse listed on the note with the lender (bank), then that possessing party must either refinance the note in order to remove the other spouse or obtain a new loan solely in the possessing party's name. Usually, the parties will agree that whoever remains in the Florida marital home will refinance the home but the court can also order a party to do so or, at least, attempt to do so. It is ultimately the decision of the lender to agree to refinance the note and mortgage and remove one of the parties from the original agreement. Often, the lender will not agree to refinance the home; therefore the spouse who was awarded the home must obtain a new loan to pay off the existing loan. In order for a party to obtain a new loan, the party must qualify for such a loan according to each lender's terms and requirements. Usually when a couple purchases a Florida home, the amount of the note and mortgage is based on individual's income. Being recently divorced and not having that second income may make it difficult to obtain a new loan for the same house because the debt to income ratio that lenders look at and rely on has now changed.