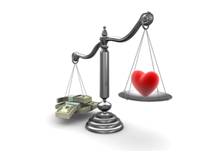 Former Model and Dancing with the Stars contestant Heather Mills and musician Paul McCartney have failed to reach a settlement in their long and bitter divorce. That means the British celebrity couple will likely end up in a public courtroom battle before a judge. A source close to the couple reported that all attempts to settle have been exhausted and the couple will not meet again until their court hearing.
The main reason the two failed to reach a settlement is reported to be Ms. Mills' reluctance to agree to a confidentiality clause that would prevent her from speaking publicly about her marriage to the former Beatle. Sources say that Ms. Mills would like to write a book about her marriage. She would also like to retain the right to defend herself against public attacks concerning her marriage and divorce.
Reportedly, McCartney offered Ms. Mills over $100 million if she would sign the confidentiality agreement. She countered by saying she would accept a $15 million lower settlement without signing the agreement.
If the divorce goes to court, the judge will make a settlement order, which may be appealed. The settlement is expected to be one of the largest in UK history. The two are being represented by the same divorce attorneys who handled the divorce of Princess Diana and Prince Charles over ten years ago. You can read more details of this celebrity divorce at Money can't buy McCartney silence.
If you are considering divorce, please contact our Jacksonville, Florida law firm for legal counsel.