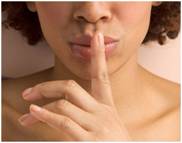 NASCAR Chairman Brian France is asking a Charlotte, NC state appeals court judge to seal the records in his ongoing divorce proceedings, according to a Charlotte Observer report.
France divorced his wife Megan for the second time in 2008, but the couple continues to battle in court over the terms of their agreement. Megan France has said that her ex-husband has not made the agreed-to settlement payments and is behind in his alimony payments. She has also accused him of harassment and of violating their original agreement regarding the care of their two children.
Brian France's attorneys have petitioned the court to keep the records of the divorce proceedings closed to the public. He is currently chairman of NASCAR, a role he assumed from his late father Bill in 2003. His grandfather founded the motorsports empire in Daytona Beach, Florida, where NASCAR is based.
The Charlotte Observer has sued for the divorce documents to be unsealed, saying that France has no compelling interest that supersedes the public right to access the courtroom and the files. The newspaper brought suit after a Mecklenburg County judge, who is now retired, sealed the records of the 2008 divorce agreement that replaced a prenuptial agreement the couple had signed prior to their marriage.