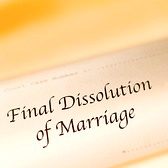 On Monday, June 25, the divorce of Sandra Bullock and Jesse James was finalized, confirms an Austin, Texas court clerk. The split was also confirmed by Bullock's publicist. Bullock filed for divorce around the end of April 2010 after hearing reports of James' infidelity. Details of the settlement were not revealed, however, Bullock's initial filing cited "discord or conflict of personalities" as grounds for the divorce. It was only ten days after Bullock won an Academy Award that reports surfaced about James' unfaithfulness; James was alleged to have had an affair while Bullock was filming her Oscar-winning film, The Blind Side.
After the reports of infidelity, Bullock canceled overseas appearances to promote The Blind Side and moved out the marital home she shared with James. James went into rehab, but did not state why he needed treatment. In the same month Bullock filed for divorce, she dropped another bombshell – Bullock had adopted a baby boy who she intended to raise as a single mother. To read more about this topic see Sandra Bullock and Jesse James' divorce finalized.

Divorces can be complicated and extremely emotional matters that drastically affect the lives of both spouses. Many legal issues present themselves when martial lives are disturbed: If the couple was planning on adopting a child before the divorce, what happens to the adoption proceedings? Who will get the marital home? How will the couple's assets and liabilities be divided? Does infidelity by one spouse matter to courts? If you reside within the state of Florida, contact a Florida Divorce Attorney to counsel you on these issues as well as others.