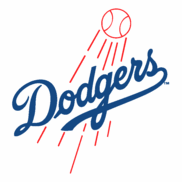 A Time article has pointed out yet another downside to the high profile divorce: becoming blog fodder. Take the example of Los Angeles Dodgers owners Frank and Jamie McCourt, who have been slugging it out in divorce court for almost a year. There is now a blog devoted entirely to their divorce.
Dubbed Dodger Divorce, the blog is written by Josh Fisher, a third year law student at the University of Minnesota who is also, not surprisingly, a Dodgers fan. However, what makes this blog different is that it does not spend so much time on celebrity-type salacious gossip but rather on the finer points concerning the intersection of matrimonial and business law.
This is because at the center of the McCourt's divorce battle is the hotly contested ownership of the Los Angeles Dodgers. A post marital agreement between the couple had their personal assets – mostly their homes – in Jamie's name and the business assets in Frank's name. They had been in the process of revising that agreement to make the Dodgers jointly owned between the couple when things got rocky. A revised marital agreement with the shared ownership stipulation was drawn up but never signed by Frank.
Last month the business side of the McCourt divorce was played out in a Los Angeles Superior Court, and it's now with the judge, who is expected to rule within a few months. It's all documented at the Dodger Divorce blog.
Again, not surprisingly, the blog attracts more attorneys than celebrity worshippers and is a novel way for a young law student to go job hunting.