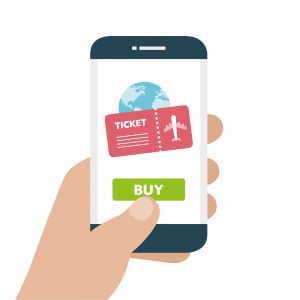 Love knows no boundaries, and multicultural families are very common in our society.  Things, however, become complicated when couples separate, and at times, intense emotions lead can lead to bad decisions. At times, foreign spouses threaten to take a child or children out of the United States, leaving the American born spouse in fear of losing the children.  The issues under these circumstances include how to protect the children from parental abduction and what limitations exist on how parents can travel post-separation.
Being vigilant and having open communication is always the best step to avoid a future issue when considering the safety of your children. If the other spouse makes a legitimate threat to take your child, you may be able to request a emergency order to keep your children in the state or country.   You may also be able to obtain an order enjoining the other spouse from taking the children to locations.
These orders may not be without limit, but they may provide a sufficient warning to  a spouse who is considering taking the next step and removing the children. In addition, there are federal safeguards that require that both parents to participate in getting a minor child a passport. The Two Parent Consent Law requires that both parents provide notarized signed consent for the issuance of a passport for a child. In addition, parents can register their children with the Children's Passport Issuance Alert Program, which is governed by the Department of State. If a parent registers with the Department of State, and provides the necessary documentation, a child's passport application will be denied after being approved for acceptance by the program. It is important to know your legal rights in a family law case by consulting with an experienced Florida Family Law Attorney.
There are other steps that can be taken as well, but it is important to discuss these options with an experienced family law attorney who can guide you to best protect your children.  In addition, there are international laws, specifically the Hague Convention, which is the guiding authority of international abduction of children.  The Hague Convention defines international protocol for custody and effectiveness of court orders between participating countries.  Again, consulting with an experienced family law attorney regarding your rights both in protection and enforcement of custody issues globally, is the first step to ensuring that you have reduced the risk of your children being taken out of the country.
At times, foreign born parents may not necessarily intend on removing the children from the United States, but rather want to visit their families with the shared children temporarily.  In most family law cases, there is a standing family law order that a parent cannot remove a child from the state, must less the country, without the consent of the other parent or a court order. It is wise to understand what limitations are now on your or your former spouses travel choices based on your divorce or custody court orders.  Before you make your plans, communicating with your ex, and understanding the provisions in your court order, will ensure that you reduce conflict and open lines of communication to put the other parent at ease for you to maximize enjoyment in your trip.
Wood, Atter & Wolf, P.A. is a law firm based in Jacksonville, Florida.  Since 1957, the attorneys at Wood, Atter & Wolf, P.A. have represented clients in a variety of the family law matters.  Get a free book on Florida Family Law.  The book is titled Florida Family Law – Enforcing Your Legal Rights & Rebuilding Your Life.  The book has chapters on Divorce, Temporary Needs, Division of Marital Property, and other topics.  You can get your free book at Florida Family Law Book.