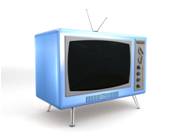 Evander Holyfield was once the world heavyweight boxing champion. Now he is involved in another type of battle; this one is to save his third marriage from heading toward divorce. After a series of public foibles, Holyfield and his third wife, Candi, are scheduled to appear on the Dr. Phil show to discuss their faltering marriage.
In a statement, the couple said that they admired Dr. Phil's "heartfelt approach" in helping couples in trouble. Dr. Phil is a former psychologist made famous by appearances on the Oprah Winfrey show. Several years ago Dr. Phil was awarded his own television talk show where he helps people deal with difficult times in their lives.
The Holyfield's are expected to open up about their less-than-perfect private life, including how Holyfield struck his wife recently. Critics accuse Holyfield and his wife of seeking attention rather than real healing, and point out that an abusive relationship and a troubled marriage cannot be saved in a one hour television show.
While not everyone agrees with Holyfield's method of trying to save his marriage, long-term private couple's counseling is a positive step that may help save some marriages from divorce. If your marriage is past saving, please contact our Jacksonville, Florida law firm for legal counsel.
Find out more about the Holyfield's appearance on the Dr. Phil show at Hide behind the sofa: The Holyfields are coming clean.