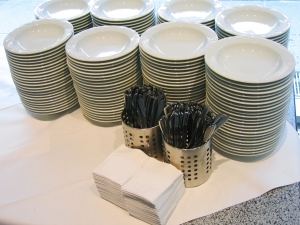 When divorcing, dividing personal property and assets can be the most challenging part of any case. When going through a divorce it is important to remember not to sweat the small stuff because it can ruin a good agreement.
When going through a divorce it is important to remember that emotional decisions are not always the best or the best use of your time and money. Mediation is required in Florida divorces and you will have ample notice of when mediation will be. Prior to that time, it is a good idea to take stock of your personal items and what is important for you to keep. Try to think in terms of items that are important and hold value to you versus just wanting something to fight over when trying to equally divide the property.
Mediation is an opportunity to work through the issues of your case and hopefully reach an agreement. You don't want to be at the end of your mediation having resolved the hard issues of visitation/Time-sharing and alimony only to start fitting over a set of plates.
If you are going through a divorce it is often times helpful to get advice from a Florida divorce lawyer so that you better understand the legal process, your rights, and the Florida States and Case Law applicable to these legal matters.