Written by: Lenorae Atter, Attorney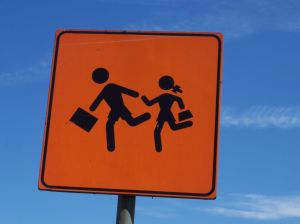 Terminating a parent's parental rights in Florida is not easy. As a Jacksonville family lawyer I often have clients that are frustrated because one parent has continuously failed to pay child support. The parent may have hired the Florida Department of Revenue to find the parent, but been unsuccessful in getting result. The parent who is responsible for the child the majority of the time often grows tired of always having to track down the "deadbeat parent". However, Florida laws protect parents' rights and want to make certain that the children's best interests are looked after.
Under Florida law, nonpayment of child support is not enough to show abandonment of a child. A parent cannot seek to terminate another's rights simply because child support has not been paid. Also, a parent cannot deny the other time-sharing (i.e. visitation) with the children simply because child support has gone unpaid. Child support and time with your child are two very different things and the Florida courts treat them as such.