Written by: Lenorae Atter, Attorney at Law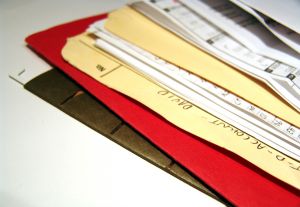 Filing for a divorce in Florida opens up your financial world to the court and the other party. In a Florida divorce, each party is required to submit documents of their paycheck stubs, bank statements (checking and savings), retirement account information, mortgage documents, and the like. Florida divorces or actions involving family matters like paternity cases are governed by the Florida Family Law Rules of Procedures. These rules layout the groundwork for what documents must be provided in order to be in full compliance with the court. So, how does this information help if you are divorcing someone?
As a Jacksonville family law attorney, I believe that these documents, especially bank statements, can reveal more about the other party than any other document provided or required to be provided. Often in cases, both parties claim not to have the financial ability to most anything, including paying attorney's fees, paying for their home, etc. However, the truth of the claim, in my experience, rests in what is contained in the records.

Alimony is based on an ability to pay and a need for alimony. Both of these things can be proven by go through the bank statements of the individuals, the retirement accounts, and the like. While talking to my client or the other party is beneficial, and sometimes crucial, it is these documents that will tell me more than anyone party can or will. In a world where cash has become almost obsolete, most of us use our debit cards, check cards or credit cards to pay for everything from groceries to utilities. These transactions show-up on our bank statements every month as a reminder of where our money is going. In a divorce case, it is evidence of how money is actually being used in the household. If the parties have different accounts, then it is also evidence of how the household bills were historically divided during the marriage. Using these tools can help establish a need and ability for purposes of alimony.
Child support is based on the incomes of the parties. Sometimes, an individual has one main job and does additional side-work of some kind. When asked on a financial affidavit, required in the case, what the party's income is she or he will typically put the income earned from the main job and exclude the other one. However, deposits show up on bank statements, so incomes can actually be based on the available funds each party has on a monthly basis, as may be shown on their bank statements.
In going through a divorce, the benefit of hiring a divorce lawyer is that you are paying for us to do this type of research. The research can be time intensive and going it on your own can be more time consuming than you may imagine. The benefit of having this information is so that you have a better understanding of your own finances during the marriage and post divorce as well. An attorney should be able to help explain how these things will come up in your divorce whether at trial or in mediation.