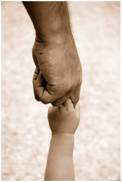 In a move designed to help Haitian children orphaned in the devastating 2010 earthquake enter the US more easily for medical care and/or adoption, the US Government eased the requirements for their temporary entry to the US. Department of Homeland Security Secretary, Janet Napolitano, made the announcement, adding that the US is still committed to helping reunify families that have been torn apart by the disaster.
Under the plan, children with no surviving family may be eligible for adoption by US families and will be granted an expedited humanitarian parole. Humanitarian parole is an option that can be exercised by the Secretary of the Department of Homeland Security to allow otherwise inadmissible individuals to enter the country for urgent humanitarian or other emergency reasons.
The US State Department has confirmed that approximately three hundred American families had already stepped forward to adopt orphaned Haitian children before the earthquake; twenty four of the cases were close enough to completion that those children have already been brought to the US and given over to their new families. The other pending cases are being reviewed individually to see if the process can be expedited. Any family who was in the process of adopting a Haitian child and would like further information can email askci@state.gov for more information.Florida residents who are interested in adoption should contact a Florida family law attorney.
Before the earthquake, Haiti was home to nearly four hundred thousand orphans. Many of them are now homeless due to the destruction of some orphanages in the earthquake. The total number of orphans is expected to grow as the dead are identified. In the meantime, many children without parents have been granted admission to the Dominican Republic, where they will be allowed to stay until their status is determined.
Read more about Haiti's orphans and the plans to help them get adopted atU.S. works to expedite adoptions of Haitian children.
If you are considering adopting a child from a foreign country, you will need the help of a family law attorney to help navigate the laws of the US and the foreign country where you plan to adopt. Please contact our Jacksonville, Florida area law firm for adoption legal counsel.