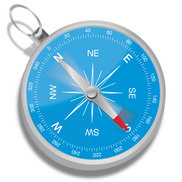 Many people think that the hardest part about divorce is making the decision to get one. However, the divorce process itself can take quite an emotional and financial toll if you are not prepared. Here are some tips for getting through a divorce:
Find a good divorce attorney. People who have been through a divorce will tell you this is probably the most important thing. You need to find a divorce attorney who not only knows what they are doing, but who you can trust with every detail of your life. A good divorce attorney for your best friend may not be a good divorce lawyer for you. Do your homework and find one that "clicks" with you.
Be honest. After you find that divorce attorney, be honest with him or her. One of the worst things you can do is set your attorney up for a surprise in court. This could put you at a big disadvantage and compromise your case.
Get support. Divorce is an extremely emotional time for most people, so you need to have a good support network in place for you and your children. Not just family and friends, but also professional help when needed. Don't be afraid to ask for help; it will make the divorce process easier for you.
Be patient. Divorces take time. Many states have waiting periods, but beyond that, it takes time to negotiate all the details of your future single life, especially if there are complex issues involved.
Be realistic. A divorce court is not a venue for you to "get even" with your spouse. The more contentious you try to make your split, the harder (and more expensive) it will be for you.