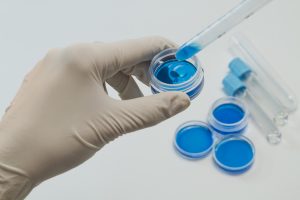 Many couples dream of having a child to add to the love and home that they are starting to build. In some heart breaking instances, couples experience trouble conceiving a child, and seek out medical help to become pregnant and look to In Vitro Fertilization (IVF) as a way to make that dream a reality.   When couples use IVF, they typically create several viable embryos at the time, which are then stored for later use. Fortunately, for many, IVF procedures bring success and before long, the couple welcomes a beautiful baby and the joys of parenthood. In some instances, however, after IVF has been successful, the other viable embryos remain cryogenically frozen, and due to breakdowns within the marriage, an issue arises during Florida divorce proceedings about what to do about the children who have not yet been born.
When children have been born, the court balances a multitude of factors in determining how timesharing with children should be divided between parents.  The most important of these factors is the "best interest of the child."  This issue become more difficult when considering how to deal with children who are yet to be born.  Florida is one of the few states to have actually dealt with this emerging issue as more and more couples are turning to IVF.   That being said, every case is different, so it is important to discuss your case with an experienced family law attorney who can help you to navigate this issue and what the evolving law states on the issue.
In Florida, when a couple starts IVF, each person signs a contract between each other, and the treating physician, that should address what should happen to the stored genetic material: sperm, egg, and pre-embryos upon death or divorce.   Obviously, when couples are starting to take the very big step of IVF, then they should consider the "what if" seriously, but it is a daunting task, as emotions are high and anticipation of a "dream come true" is so close.  These agreements have been determined by the court to be legally binding, so discussing this issue with an attorney may lead to reducing conflict and turmoil later.