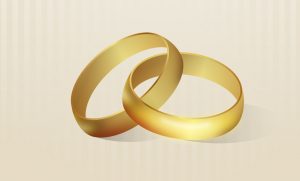 Who watches the television show "Married at First Sight?" (I'm raising my hand if you can't see me.) For all the fans out there, you know that Season 4 of "Married at First Sight" took place in Miami, Florida. Out of the three couples that married at first sight, one couple decided to get divorced at the end of the show. Well, that particular couple decided to get divorced after the honeymoon but the divorce did not take place until the experiment concluded.
As the experts say from the beginning of the show, the marriages are real and so are the divorces. Even though the couples may only be married for eight weeks, they still must go through the same steps as the general public in order to have their divorces finalized. Most likely, for Season 4 couples a simplified dissolution of marriage, as the Florida courts call it, is all that is needed to divorce the couples.
A simplified Florida divorce has a few requirements which each couple of "Married at First Sight" meets. I am sure the show screens their participants in accordance with these requirements. First, the couple must both agree to use the simplified divorce procedure. If one party decides that he or she does not consent to the simplified divorce procedure then the parties must follow the more traditional route for getting divorce.