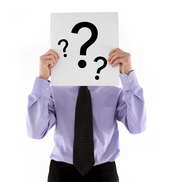 If you're a Florida resident who is seeking a divorce, there are some important questions you should be asking the divorce lawyers you interview. Yes, interview. You should interview Florida divorce attorneys to determine who would best represent you – someone who will handle your case like you want it handled and can get you a fair settlement at a fair price.
These questions should help you learn about whom you are hiring:
1. How many divorce cases does your firm handle each year?
2. How many of those cases go to trial?
3. How many of those cases center on (whatever your biggest issue is – custody, alimony, etc.)?
4. Who will be working on my case, specifically? What are their billing rates?
5. What is the experience level of the people assisting you with my case?
6. Who do I call when I have questions?
7. How do you keep me informed about developments in my case?
8. Will you personally be handling court appearances?
9. What is your hourly rate and is it the same for court appearances and trial work?
10. Exactly how and what do you bill for? Can we collect your fees from my spouse?
11. What hours are you in the office? Do you have any big trials coming up?
12. How much input will I have in determining the strategy for my case?
The Florida divorce lawyer you choose should have no difficulty answering these and any other reasonable question you may have about your case.