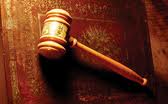 Marriages have unfortunately become one of the many casualties of war and deployment. For members of the military based in Florida, it is not unusual for spouses and families to be separated for extended amounts of time. The transition back home can cause strains on both marriages and family relationships. Although there are the same grounds for a military divorce as there is for any divorce proceedings in Florida (either your marriage is irretrievably broken or your spouse is mentally incapacitated), other issues in a military divorce may differ from a civilian divorce.
Just like members of the general public, military service members still have an obligation to provide support to their children. However, enforcing these obligations can become more complicated when a parent is a member of the military. Military spouses often encounter two major issues related to child support agreements: (1) Military members receive various forms of special pay, and former spouses may be unsure how much is entitled to for child support, and (2) It may be difficult to enforce a child support agreement if a military member is not making payments. If a former spouse is not paying their child support then it is possible to seek a garnishment of wages or involuntary allotment order to protect your child's rights to support.
Federal laws govern the rights and obligations of both military members and their spouses in the event of a divorce. The Uniformed Services Former Spouse Protection Act governs the issue of determining spousal support, among other complex issues in a military divorce. An experienced Jacksonville military divorce attorney can help explain your right and responsibilities regarding spousal support and the USFSPA.