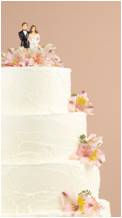 Superstars Jennifer Aniston and Gerard Butler are reportedly ready to move in together and settle down. According to sources close to Aniston, the former Friends star suggested to her new beau that the two move in together while contemplating a more permanent arrangement.
Aniston has been rather famously single since her marriage with Hollywood Heartthrob Brad Pitt ended nearly a decade ago. But she has told friends recently that she believes she needs a man in her life again. She has reportedly let Butler know that when he is ready for a commitment, she will say "yes."
In the meantime, Aniston's lawyers are said to be drawing up a prenuptial agreement to protect the actress' fortunes. Friends of Aniston's say that she wants the agreement so that she can be sure money will never be an issue between the couple. She feels that having the agreement in place will help things move more quickly once the two are ready for a larger commitment.
Prenuptial agreements are a good investment and can help you feel more comfortable going into a marriage. They do not have to be adversarial in nature. If you are open and honest with your significant other about your concerns, a prenuptial agreement can actually help you provide for an amicable dissolution should it ever come to that. Although marriage is supposed to be romantic, the true nature of marriage is a partnership. That is why there are a number of tax advantages and benefits to being married. It should be approached to a large degree as a partnership in which both parties should be protected. Not all prenuptial agreements have to cut one spouse off while the other gets everything. You can actually resolve a lot of the issues that come up in divorce before it ever gets to that point. This may save you a bunch of attorney's fees if the marriage should fail. If the marriage lasts, then you have nothing to worry about. A Florida Family Law Attorney can answer questions you have about prenuptial agreements.
Read more details of the planned cohabitation of Aniston and Butler at Jennifer Aniston and Gerard Butler Plan 'Trial Marriage.'
If you are considering marriage and would like more information on prenuptial agreements, please contact our Jacksonville, Florida law firm for legal counsel.