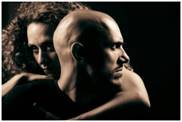 Florida divorce mediation is becoming increasingly popular because of its many benefits, including the fact that it takes less of a toll on a divorcing couple's finances and emotions. But how do you know if divorce mediation will work in your particular case?
Years of experience as a Florida divorce lawyer has taught me that a couple may be a good candidate for divorce mediation if:
Both spouses want a divorce – if the decision to divorce had been made mutually, it is usually easier for a couple to successfully work together in mediation.
Both spouses want to remain on good terms with each other – this can be a motivating factor for a successful mediation.
Both spouses know their financial situation – if one spouse knows more than the other about their finances, the less knowledgeable spouse can feel at a disadvantage and is more likely to question any financial settlement. If both spouses have a good grasp on their financial reality, negotiations go much smoother.
Both spouses have been honest in the marriage – if one or both spouses has a history of lying to the other so trust is a big issue in the divorce, they are not usually a good candidate for mediation, which relies heavily on trust.
Neither spouse blames the other for the divorce – mediation will not work well if one or both spouses are bent on placing blame on the other for the divorce, and seeking punitive damages in terms of a better property settlement.
Neither spouse has a history of abuse – any kind of abuse history in a relationship – physical, verbal, alcohol or drug abuse – will likely undermine the trust and good faith needed to successfully mediate a divorce action.
Seeking the advice of a divorce or family law attorney may be helpful in calming you in the mediation process. Sometimes lawyers are used merely to get a spouse through mediation to help weed out the legal matters behind the emotions.