Written By: Lenorae C. Atter, Attorney
Wood, Atter & Wolf, P.A.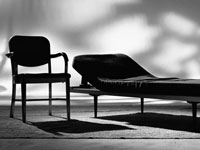 Filing for divorce in Florida does not require a period of time for martial or individual counseling. If you are filing for divorce, then the only requirements before filing are that at least one party must be a resident of Florida for at least six (6) months prior to filing a petition and that the marriage is irretrievably broken.
If the marriage is not irretrievably broken, meaning that there is a chance you may get back together, then the Court may require you attend counseling and postpone the divorce proceedings for a reasonable period of time, often three (3) months.
If the Court orders marital counseling or counseling for one of the parties, then the petition is not thrown out, but is put on hold for the time established by the Court.
If you go to counseling for less than the time ordered by the Court and know that you would like to proceed with the divorce, then you may speak with your lawyer about filing a Motion with the Court to allow the divorce to continue.
If you are able to amicably resolve the divorce issues and reach an agreement prior to the trial, then you or your spouse will have to testify that the marriage is irretrievably broken. If that fact is denied to the Judge, then you may be ordered back to marital counseling. However, if the testimony to the court is that the marriage is broken irretrievably, then the Court will most likely enter the agreement as an order of divorce.
You should speak with a Florida divorce lawyer before filing for divorce or telling the court that the marriage may be retrieved.