Written By: Lenorae C. Atter, Attorney
latter@woodatter.com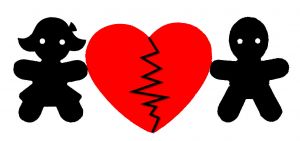 Florida laws regarding divorce, alimony and child support are defined in Chapter 61 of Florida Statutes. To file for an action of divorce involving alimony and child support, or simply a dissolution of marriage, you have to file a petition entitled, "In re the marriage of ____, Husband, and ____, Wife," Florida Statute 61.043. Once you file the petition in the Circuit Court (e.g. Jacksonville is in the Fourth Judicial Circuit), a summons is required so that the other party can be served a copy of the petition. In addition, the statute requires that the petitioner to fill-out and provide to the clerk an anonymous questionnaire for the research purposes.
Once the other party is served with the petition, she/he has 20 days in which to file an Answer with the court, under Florida Family Law Rules of Procedure. The answer actually provides a response to each paragraph alleged in the petition. For example, if you file a petition for divorce and a paragraph states, "Wife is in need of alimony and requests either lump sum, rehabilitative or permanent alimony," then the Husband would answer, unless in agreement with this, that he denies that paragraph. If the other party does not file an answer within the 20 days, then the Petitioner may ask the court to grant everything requested because the other party is in default.
Contact an attorney about filing for a divorce so that you fully understand your rights and options in moving forward.