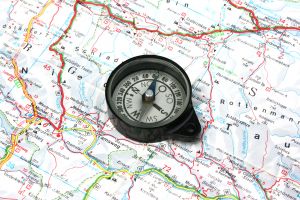 Florida family law has a relocation statute that prohibits parents from taking children more than 50 miles from their residence without first providing notice. In accordance with the Florida statute, if you have been through a Florida divorce or paternity case and your ex has the primary timeshare of the children, there are specific acts that your ex must perform to be allowed to move more than 50 miles from the primary residence. The moving parent does not have the authority to move the parties' children on his or her own accord even if the move is to accept that new employment position paying that dream salary.
In Florida, the primary parent MUST notify the other parent, in writing, of his or her intent to relocate. The notice is called Notice of Relocation and must be signed before a notary and sworn to and filed with the court. The secondary residential parent then has 30 days to file an Objection to Relocation which will be heard before a Judge who will then decide what is best for the children. The Judge will take testimony from both parties and will determine if the move will affect visitation between the children and secondary residential parent, whether the children's relationship with other family members will be affected, the emotional impact of the move on the children and the relationship with the non-residential parent.
Please note that in some cases, if the primary residential parent moves without proper Notice provided to the other party and to the court, then the courts have authority to change the primary residential custody to the non-offending party. Thus, its very important to follow the relocation requirements as failure to do so could result in the loss of custody.