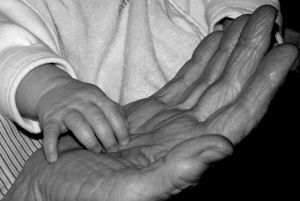 Written By: Lenorae C. Atter, Florida Family Law Attorney
latter@woodatter.com
Florida grandparents now have rights to visitation with their grandchildren. After years of grandparents wanting visitation with their grandchildren and having no court action to take, the Florida legislature adopted Florida Statute 752.01, which allows for grandparents to file a petition for visitation with their grandchild.
The Florida law regarding the grandparents' petition states that the Court shall give reasonable visitation rights to grandparents if it is in the best interest of the child when the minor child's parents have divorced, a parent has abandoned/deserted the child, or when the child is born is out of wedlock.
This new law gives grandparents a voice in court where they previously had none. Congratulations to all you Florida grandparents that have been yearning to see your grandchildren. Since this matter is new, it is important to speak with an attorney regarding your rights and what actions to take.