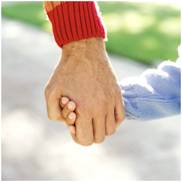 In some divorces, visitation rights and other custody issues can be highly charged points of contention. If divorcing spouses cannot agree on these issues, a court will decide the matter for them.
However, as a Jacksonville child custody lawyer, I always advise couples to try to work out an equitable visitation schedule themselves rather than having a judge decide it for them. But in some cases where there is domestic violence or substance abuse, this may not be possible.
Florida courts give great weight to the notion that both parents should be involved in the lives of their children. However, the following behaviors can impact whether or not visitation is allowed only in a supervised situation or at all:
• A history of alcohol or drug abuse
• A history of domestic violence
• Conviction of a sexual offense
• A DUI or drug conviction
All of these will be considered by the court in determining if a parent will be disqualified for visitation rights. In determining visitation rights, a parenting plan that includes the time allocated for visitation, how vacations and holidays are to be treated and the method of communication will be approved by the court. If either spouse violates the terms of the visitation agreement, your Florida divorce lawyer can file a contempt order.