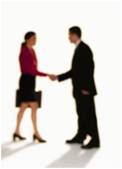 As a Florida divorce lawyer, I tell couples with children who are getting a divorce that it is better for them to agree on a co-parenting plan rather than have the court do it for them.
Creating a parenting agreement usually helps to reduce future conflicts because the expectations are clear from the beginning on how each parent will interact with the other when it comes to parenting their children.
Just the act of creating a parenting agreement allows couples to make decisions about all the issues that they will face in the future with their children. Once a parenting agreement has been created, the court should then approve it so it becomes enforceable in case one party does not live up to the agreement.
Issues that should be covered in a parenting agreement include:
• Child custody and living arrangements
• Child support and expenses
• Visitation schedules, including holidays and vacations
• Education
• Medical care
• Religious instruction, if any
If your divorce is amicable, you may be able to create your parenting agreement yourselves. In some cases, a trained therapist or mediator may be necessary to assist you. In either case, your divorce attorney should review the agreement prior to its submission to the court as part of your divorce file.