Written By: Lenorae C. Atter, Attorney
Wood, Atter & Wolf, P.A.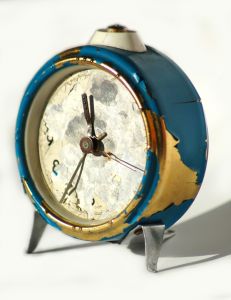 Florida law holds that a short-term marriage is one that lasts for 7 or less years in accordance with Florida Statute 61.08(4). If a marriage is for less than seven (7) years, then the court may find that certain provisions of equitable distribution of assets do not apply, as in a recent Florida case Lacoste v. Lacoste, 36 FLW D784 (Fla. 1st DCA April 14, 2011).
This latest case found that the husband had placed nonmarital property (property acquired prior to the marriage) in both his and the wife's name when he believed they were reconciling the marriage. The husband and wife were married for only two years at the time and soon after the property was jointly titled, the wife filed for divorce. The court found that in a short-term marriage, with the idea that the property was jointly titled under the auspice of the parties staying married, that the wife should not benefit from the newly made marital asset. Furthermore, the court in Grieco v. Grieco, 917 So.2d 1052 (Fla. 2nd DCA 2006) ruled that a short-term marriage should not result in a payday to one of the parties when applying equitable distribution terms to the divorce per Florida Statute 61.075.
If you have such a case, you should speak with a lawyer that handles divorce matters so that you can fully understand your rights and options.