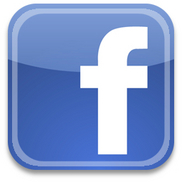 Divorce attorneys are finding that Facebook, the most popular social networking site on the Internet with over 400 million users worldwide, is yielding numerous nuggets of gold when mined for information that one spouse can use against another in court during a divorce.
In fact, the American Academy of Matrimonial Lawyers said earlier this year that 81 percent of its members have either used evidence, or been faced with it in court, that was gathered on Facebook. And they have many examples to share of clients in divorce and child custody battles who have either had their case helped or torpedoed because of Facebook posts.
In a recent Associated Press article, several divorce lawyers provided these cases in point:
A husband seeking primary custody of his children posted a profile on a dating website saying he was single and childless.
A husband accused of adultery in court denied it and the wife's attorney didn't find anything on his Facebook page to prove it. However, when the attorney visited the alleged girlfriend's page – which was not protected with privacy settings – the evidence was there that the husband had lied about an affair.
A wife in a custody battle had her credibility tarnished when scantily clad photos of her with a variety of different men were downloaded by the husband's attorney off of her Facebook page.
If you are involved in a Florida divorce or child custody case, be smart about what you post on the Internet. Your Jacksonville Divorce Attorney can guide you so your case will not be compromised.