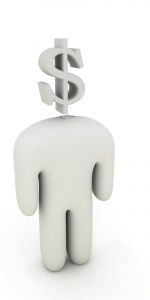 In dealing with Florida family law cases with children, child support is an obvious factor. When going through a Florida divorce or paternity action child support will most likely be ordered by the court. In today's economic times, many more Floridians are facing bankruptcy and how that affects their Florida child support obligations.
Often, one party files for bankruptcy believing that any financial obligation to the other party will be dischargeable in the bankruptcy. On October 1, 2005, the new bankruptcy law went into effect and is entitled BAPCPA. The new law changed many things in the bankruptcy code including how a "domestic support obligation" will be treated. The support obligation can come in many forms such as alimony, child support, money owed to a spouse, or a money obligation incurred during a divorce agreement. Before BAPCPA, the bankruptcy law stated that you could NOT discharge a child support obligation or alimony in a Chapter 7 but you could discharge any money owed to a spouse under a divorce agreement as long as the money wasn't a part of the child support or alimony obligation. This is usually termed as an "equalizing payment" in the final agreement or judgment
Under the old law, if the spouse filing for bankruptcy couldn't pay the debt or if discharging the debt would be less detrimental to the spouse receiving the funds, it could be listed and discharged. Not so with the new law. In a Chapter 7 bankruptcy, the spouse will still have to pay and will not be able to discharge the debt so when the bankruptcy is over, the spouse will still owe the debt to the other spouse
If you or your spouse are having to file for bankruptcy, I encourage you to explore the idea of filing a joint case. This may be more beneficial to both of you in the end. The Bankruptcy Law Network is a blog that contains lots of good information concerning bankruptcy. If you are considering bankruptcy, you should check out this blog because it has information regarding bankruptcy, debt and collection.