Written By: Lenorae C. Atter, Attorney
Wood, Atter & Wolf, P.A.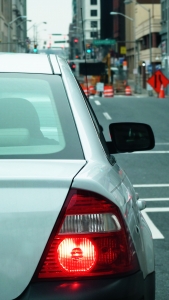 Am I on the hook for an accident if my soon to be ex was driving our car? Florida law recognizes that assets such as cars and houses are jointly owned if purchased during the marriage and must be equitably divided. Though you do not have to be joint title holders of vehicles purchased during marriage, if you are both on the title then you are both on the hook for any accidents that occur in that vehicle. In Florida, an owner or owners of a vehicle are responsible for accidents that may occur while they or another, who has permission, is driving the car.
If you are divorcing and own jointly titled cars, then you may both agree to turn title over to the other on each commonly used vehicle. This should be done as you would normally shift or transfer title to a new owner. Also, you have to inform your insurance company of the transfer of title so that insurance is established separately, though you may remain on the same policy until the divorce is finalized.
If you are fighting over the vehicles, as they are considered marital property, then you will want to make certain that the final divorce papers give a provision for how long you both have to transfer title.
Florida divorces include all marital property (property purchased during the marriage) not only jointly titled property. By speaking with a <a href="">lawyer who handles family law you may protect your rights and options.