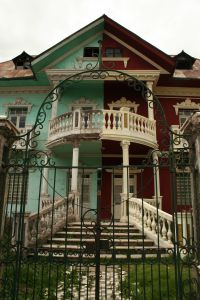 Having grown up in Florida, in a divided home. this is something I know a lot about. As a family law attorney in Jacksonville, Florida, I utilize what I learned as a child in dealing with similar situations. Dividing holidays, birthdays, special occasions and family vacations are a concern for any parent going through a divorce or paternity action. In Jacksonville, FL, we have the 4th Judicial Circuit Visitation Guidelines, which were designed by the court to make division of time easier on parents when they cannot reach an agreement.
Development of a timesharing and parneting plan assists the parents in formulating their schedule for the youth of the child, not just year-to-year. For instance, in accordance with the Jacksonville-area guidelines, holidays are alternated between the parents. In odd numbered years Thanksgiving will be with one and Christmas will be with the other and it will switch for the following,even-numbered year. If you are fortunate to all live in the same city, then it is alternated a little differently.
In approaching the subject with your children, it's important to keep a positive attitude about the changes. Remembering the "silver lining" ideas, such as more presents and twice the celebrations. I remember having two birthday parties, which seemed like the coolest thing in the world when I was a kid.
When separating and developing two different households things will never be perfect, but they can and often do work.
By: Lenorae C. Atter
Family Law Attorney
Wood, Atter & Wolf, P.A.