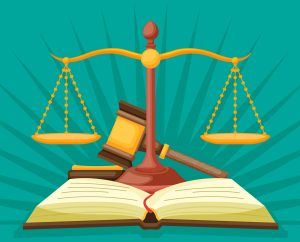 Dissolving your marriage in the State of Florida , in many cases, is a lengthy process.   Issues of property division and child timesharing cause couples to have conflicts without a great deal of guidance when they are attempting to finalize their plans moving forward. If you are divorcing in Florida, and specifically in the Jacksonville area, courts enter a standing family law order, once a divorce is filed with the clerk of court. This order provides some guidance on how couples should conduct themselves during the pendency of a divorce.
First, these orders prohibit one spouse from selling or hiding property, owned either individually or as a couple.   This order will typically hold off a spouse from cleaning out the bank accounts, selling off personal or real property, or hiding assets that ultimately need to be divided in the divorce. One tip that is essential to moving forward is to take a copy of this order to your bank upon receiving it, so that your financial institution is aware of the current status of your marriage, and protections can be put in place for your money.
One exception to this provision to the taking of assets is when a spouse needs to sell an asset for usual household expenses or attorney's fees. In these cases, your spouse may be able to sell an asset without your consent in order to make financial obligations. This is another area that may cause continuing conflict, and could be avoided through communication or representation by an experienced family law attorney.
A spouse cannot take on new debt or extensions of credit while a divorce is pending. Just like with assets, debt is divided in a divorce and when a spouse assumes debt after filing for divorce, these accounts may be viewed as being solely in the name of the spouse who accrued them.
The standing family court order also addresses whether there are minor children involved in the case, and what protections are in place so that children cannot be moved or kept from one parent.   If you are intending to travel out of state or out of the country with your minor children during the pendency of a divorce, you must communicate with the other parent to inform them of the location and itinerary of your travel.   Conversely, if you intend to move, you must also communicate with your co-parent, and moving more than 50 miles from the marital home, must either agreed to, or plead in a very special way to court, if an agreement cannot be reached.
Finally, parties must take a parenting class when minor children are involved and are ordered to perpetuate communication between the children and co-parent during timesharing.  These requirements set the stage for how co-parenting should be after the divorce is finalized.
These orders deal with the most important aspects of divorce and should be taken seriously.   Failure to abide by these orders can cause the other spouse to file a Motion for Civil Contempt and put you in a negative light to the Family Law Judge in your case before your case is even brought to final hearing. Having the counsel of an experienced family law attorney will help you to navigate this process, avoid pitfalls, and if necessary, file appropriate motions to address temporary issues until your case is prepared for finalization.
The Jacksonville, the Florida law firm of Wood, Atter & Wolf, P.A. has been represented family law clients since 1957.  The firm represents clients in a variety of family law matters including those that deal with divorce, post divorce matters, child support, relocation, parenting plans, visitation, child custody, property division and other matters. Contact Wood, Atter & Wolf, P.A. to discuss your legal rights with a family law attorney.  At Wood, Atter & Wolf, P.A. – we are On Your Side – At Your Side.