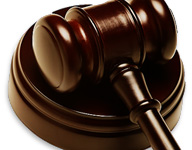 A Florida premarital agreement is a contract between two parties who plan on getting married. While a premarital agreement is not the most romantic act or gesture between two people getting married, it does help prevent a good bit of acrimony and dispute should the parties separate and get divorced in the future. A Florida premarital agreement defines how issues will be resolved in the unfortunate event of a Florida divorce.
In Florida, there is even a law governing how you create such an agreement. Florida Statute 61.079.
A premarital agreement in Florida helps to resolve issues like what are marital assets and liabilities (debt), alimony, child support, and other expected issues. The validity and enforceability of the agreement can be affected if there is a lack of full financial disclosure or if there is fraud prior to the execution of the Florida premarital agreement.
Some parties draft their own premarital agreement. While this may save some money on attorney fees, it can be quite expensive in the long run if there is a separation or divorce in the future. A clearly drafted premarital agreement can help the parties avoid litigation and a big court fight in the future. An experienced Florida family law attorney should draft the premarital agreement and make sure that all necessary provisions are included in the agreement.
Wood, Atter & Wolf, P.A., serving the Jacksonville, Ponte Vedra Beaches area, St. Augustine, Palm Coast, and Clay County areas in family law. Call or email for an appointment if you require more information regarding Florida premarital agreements.