Written by: Lenorae Atter, Attorney at Law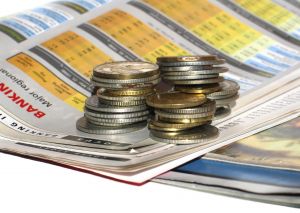 Alimony in a Florida divorce can be challenging to understand because it factors in multiple things, including the need for alimony and an ability to pay alimony. Once the divorce is final and alimony is awarded, the case is not really over. As a Jacksonville divorce lawyer, one thing I have recognized over the years is the repeat client. Unfortunately, while the divorce may be trying, getting someone to pay alimony, even when ordered, can be tricky. The paying party and the receiving party may find themselves back in court for a modification before the alimony is paid in full. A modification can be done when one or both parties have a substantial change in circumstance (i.e. health issues, long-term unemployment, etc.). Another factor that impacts alimony is cohabitation of the receiving party. Co-habitation is factor because it is believed that if you are living with someone, then you are receiving some financial support from them, thus impacting your need for alimony.
Often, clients will ask me whether the court will consider the co-habitation of the paying party as well. This is more common when the new girl/boyfriend or husband/wife makes a decent income. Recently, the Florida appellate court decided that such a relationship is a fact to be considered in determining whether the paying party has an actual ability to pay alimony as previously ordered. First, the appellate court in a recent case found that the alimony paying former husband could not rely on his co-habitation for purposes of modifying alimony. Morrell v. Morrell, 2D10-303 (Fla. 2nd DCA March 14, 2012). However, the court then ruled that his live-in companion's financial assistance could be considered in determining whether he had an ability to pay alimony. The reason is that the Former Husband's companion's financial contributions more than likely reduce the Former Husband's actual monthly expenses, thus decreasing his financial burden.
A live-in companion would most likely not voluntarily provide his/her records to a prior spouse, so speak with an attorney to find out the best way to get the pertinent records. Most likely, a request for such financial information will need to be limited to the issues before the court and an attorney can best help in preparing the request. Be prepared for some push-back because the release of financial information is often very personal to people, so you have to be prepared for any type of ability to communicate with your ex to dissipate with such a request. However, alimony is often designed to help an individual with his/her daily expenses and is relied upon, so at the end of the day, the request is not personal, it's just business.