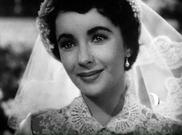 Time Magazine has taken a look at some celebrities, historical figures and just plain folks who became known for multiple marriages and, therefore, multiple divorces. Here is the Time list of the Top 10:
Elizabeth Taylor – The death of Taylor's fourth husband, Eddie Fisher, happened in September, which caused many publications to review her long record of marriages and divorces. Taylor had eight marriages, eight divorces and seven husbands – she wed and divorced Richard Burton twice.
Mickey Rooney – Rooney also hit the eight-marriage mark, but has been married to his last wife for the past 32 years, so just seven divorces for the octogenarian actor.
Larry King – Something must be magical about the number eight, because that's how many times King has been married as well. Earlier this year, he filed for divorce number eight, but that was eventually called off.
Zsa Zsa Gabor – Her famous quote – "I'm a great housekeeper. Every time I get a divorce, I keep the house" – is also a wry commentary on her nine marriages, seven of which ended in divorce and one was annulled.
Robert Evans – The famously quirky movie producer married seven times. One marriage was annulled after only nine days; the other six marriages ended in divorce.
Lana Turner – This mid-20th century screen siren married and divorced seven times. Her longest marriage lasted just four years.
Rex Harrison – The English actor who played the part of Henry VIII emulated the British monarch in another way – each had six wives.
Henry VIII – If divorce had been condoned in the 16th century, two of Henry VIII's six wives might have kept their heads.
The Wife of Bath – Married five times, she was the authority on marriage in Chaucer's Canterbury Tales.
Linda Wolfe – Current holder of the Guinness Book of World Records for being the most-married living person, this 65-year-old Indiana woman has been married 23 times. Her longest marriage was seven years; her shortest was 36 hours.