Written by: Lenorae Atter, Attorney at Law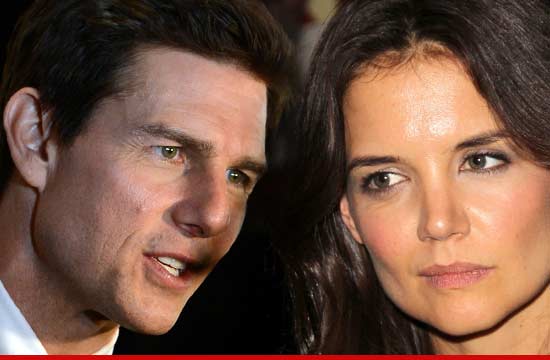 Tom Cruise and Katie Holmes have entered the spotlight again, this time for divorce. The couple's marriage has provided them a six-year-old child, Suri, which seems to be Katie Holmes' biggest concern at the moment. Katie Holmes has made it clear to those around her, as published in multiple articles, that she is mainly concerned about the best interest of the child and making certain that she is provided for after the divorce. There are talks that the couple has a prenuptial agreement, but that rumor has not yet been confirmed. However, prenuptial agreements can lend to some changes when it comes to determining child support since circumstances of the parties most likely changed since entering the prenuptial agreement. In a Florida divorce, Katie Holmes' concept of looking out for the best interest of the child is standard. Florida courts put an emphasis on children issues because the children cannot ultimately make decisions for themselves and the court finds it necessary to make certain that decisions made by sometimes emotional parties is actually in the best interest of the child.
For Tom Cruise and Katie Holmes, the process is just beginning. Normally, one must be a resident in the State where divorce is filed for a period of time. To file for divorce in Florida, at least one party must be a resident for six (6) months prior to filing for divorce, unless due to an emergency (i.e. escaping an abusive spouse and/or parent). While Cruise and Holmes primarily reside in California, Katie Holmes filed for divorce in New York. The idea of filing in New York was to avoid the public records laws of California. Since California public records allows for divorce proceedings to be accessed by the public, Holmes's action was done in hopes of keeping the details of the divorce private, or at least as much so as possible. The courts will have to make the determination if New York is the proper venue or jurisdiction for the case, if not, then the case may be sent to California.
The other aspects to the divorce will most likely include division of property that the couple has accumulated during their marriage and additional division of assets (cars, jewelry, etc.). In Florida divorce laws, such divisions of property and marital assets/debts are done equally. However, the language of a prenuptial agreement may better spell out the division of all property that was premarital, but also those things accumulated during the marriage. A prenuptial agreement can often times factor in how certain assets (i.e. properties, bank accounts, etc.) and debts will be divided if the marriage ends in divorce. A prenuptial can go into details about incomes of the parties, retirement accounts and the like and determine how those items will be used or divided if a divorce were to occur. If Cruise and Holmes have a prenuptial agreement, and with Tom Cruise estimated to make $75 million per year and Katie, well not as much, it is a safe bet that they did have something in place to outline the result of a divorce if one were to occur. The key to a prenuptial agreement is to make certain that both parties provide a full disclosure of their assets, properties, businesses, debts, etc. If the parties both provided full disclosure and the agreement was not signed on the cusp of marriage, meaning to imply coercion, then it will most likely be upheld and provide the blueprint for the divorce.