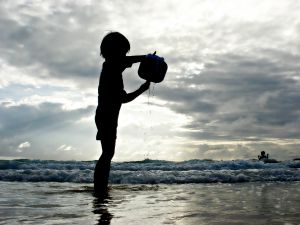 Written By: Lenorae C. Atter, Florida Family Law Attorney
latter@woodatter.com
As an attorney Jacksonville, Florida I have handled stepparent adoptions and seen the incredible impact and purpose it has for a family. If you are married and your child views your spouse as their parent, then you are probably wanting to pursue a stepparent adoption action. Whether you were previously married or had a child out of wedlock, and the other parent has not been in your child's life, then your current spouse and you may have discussed a stepparent adoption.
There are a few steps in getting a stepparent adoption and it is wise to discuss your case with an attorney that has experience in the area. However, to bring a few important issues to light I will explain the process.
1. If you are the Mother of a child and have not spoken to the child's father or have no way of contacting the child's father, then you may have to do a request into the Office of Vital Statistics Putative Father Registry. If no one has claimed that he may be the father of your child, then you will receive a certificate stating such.
2. An Affidavit of Diligent Search may need to be filed with the Court, which proves that you have looked for the other parent and have been unable to locate him/her.
3. If you do know where the other parent is, then he/she may voluntarily consent to the Termination of Parental Rights.
4. If the other parent refuses to consent, but has been absent from the Child's life for an extensive period of time, then you may file a Petition for Termination of Parental Rights that lays out the groundwork for why his/her rights should be terminated.
5. Once any or all of the above is completed, then you can file a petition for stepparent adoption.
In so doing, the stepparent is basically telling the court that she/he will be responsible for the wellfare and financial responsibilities of the Child. That she/he understands and consents to the Child having the right to claim to be his/her natural child for purposes of inheritance. That she/he has the financial ability to provide for the Child now and even if the parties (husband and wife) were to divorce.
It's an amazing process. While it sounds difficult due to the actions needed in steps 1 through 4, it is often quite simple and painless for the parties seeking the action. The reality is that the Court wants to know that the actions are in the best interest of the child. It is always better for a child to have two parents when available.