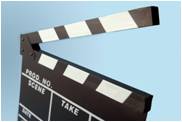 According to a number of Internet news reports, TV star and producer Kelsey Grammer has broken the golden rule in Hollywood Marriage 101 by not having a prenuptial agreement in place when he married wife Camille 13 years ago.
The Grammers are divorcing and the former "Frasier" and "Cheers" actor could be looking a huge financial loss. The actor allegedly tried to declare his earnings from "Frasier" as separate property; however, this can only apply to his earnings prior to his 1997 marriage to the former Playboy model. Which means that the earnings from seven seasons of the show – at a reported $1.6 million per episode during the last season – as well as syndication earnings could be up for grabs.
The couple split due to "irreconcilable differences" in July. In her filing, Camille asked the court to award her with primary physical custody of their two children — an 8-year-old daughter and a 5-year-old son – and grant visitation rights to Kelsey. She has also petitioned the court for spousal support.
Kelsey has requested joint physical custody of the children and is also asking the court not to award any spousal support to his estranged wife.
Hollywood stars are not the only people who need to consider prenuptial agreements, especially in the case of a third marriage like Grammer's. Consult a Florida divorce attorney to learn more about prenuptial agreements and asset protection.