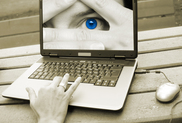 A New York mother who was seeking permission to move to Florida with her children over the objections of her ex-husband has been granted that request by a Suffolk County Supreme Court Justice with a new twist: she must provide her ex-husband with Skype video conferencing technology that will allow him to speak to his children at least three times per week for one hour per visit.
The New York case – Baker vs. Baker – was reported in the New York Law Journal as being the first of its kind that sets a precedent that other judges may soon follow.
James and Debra Baker were divorced in 2008 after eight years of marriage. They have two children, a nine-year-old daughter and a six-year-old son. Debra Baker lived in the family home until she lost her job last December; the home is currently in foreclosure. She petitioned the court to be allowed to move to Venice Beach, Florida with the children and live with her parents until she could find a new job.
Her husband, a recovering alcoholic, opposed the move for fear that he would never be able to see his children. However, the court noted that he had not taken advantage of his visitation rights since the divorce, and – since the children were soon to be virtually homeless due to foreclosure — the better prospects for the children lay in Florida.
If you have questions about child custody and relocation, consult with a Jacksonville child custody attorney.