Written By: Lenorae C. Atter, Attorney
Wood, Atter & Wolf, P.A.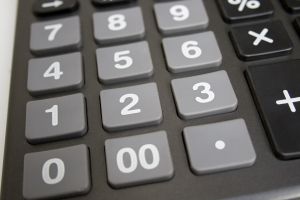 Alimony is a common factor in Florida divorce cases. Alimony or spousal support is determined using a number of statutory factors, including but not limited to the lifestyle of the parties during the marriage, the length of the marriage, the contribution of each spouse to the marriage, etc. Once alimony is determined, the Florida court awards that amount to the needing spouse and it is often in place until the end of time specified in the order. However, given certain circumstances, the alimony amount can be modified if there is substantial change in circumstance.
Florida Statute 61.14 provides for a modification of alimony or spousal support if certain factor are presented to the court and the threshold is met. Modifications in alimony can be a request by the needing party for an increase in support or the payor may request a decrease of the alimony amount. In order to establish a modification, the moving party must allege a substantial change in circumstance has occurred for the decrease or increase of spousal support to be changed. For example, if spousal support was awarded and the paying party discovers that the receiving party is cohabiting or residing with another person in a supportive manner.
Florida Statute 61.14 identifies a supportive relationship and provides actual provisions under which alimony may be terminated. These include, but are not limited to the following:
1. A supportive relationship exists between the party receiving alimony and the person s/he lives with.
2. In determining the degree of support, the court is allowed to find out the nature of the relationship between the alimony receiving party and the person with whom their is a supportive relationship (spouse, girl/boyfriend, friend, family member, etc.).
3. The relationship can be determined by how the two individuals hold themselves out in society, but still does not recognize common law marriage.
There are other factors used in determining a change in alimony or spousal support and it is best to speak with a qualified family law attorney regarding such issues before proceeding.
The attorneys at Wood, Atter & Wolf, P.A. are experienced in handling matters involving alimony and modifications of spousal support.