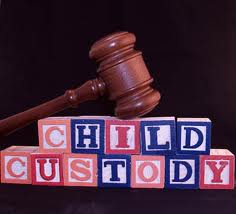 During a heated custody battle, a Jacksonville judge granted custody of three year old Miranda Wilkerson to a registered sex offender over her grandmother. The mother of the girl, Trista Crews, died about a month after Miranda was born. At the time Miranda was conceived, Crews was married to registered sex offender Donald Coleman. His offense was impregnating Crews when she was 14 and he was 38.
During Crews' pregnancy, Coleman had filed for a divorce. In his divorce petition, Coleman stated that Crews was pregnant with another man's baby. However, despite the claim, Coleman is still Miranda's legal father because he was still married to Crews at the time Miranda was born, which played a part in the judge's ruling. Miranda's grandmother, Rita Manning, who has since been the child's caregiver said she only allowed her daughter to marry Coleman because they were expecting a baby.
Coleman's motion for custody claimed that Manning was not allowing him to see Miranda. The motion also discussed Manning's arrest record, which included a charge for contributing to the delinquency of a minor (which was later dropped), and a charge for child neglect when her daughter got pregnant by Coleman. According to court documents, Manning was sentenced to probation and Coleman was sentenced to register as a sex offender for the rest of his life.
Because of the custody determination, Miranda will now have to leave Jacksonville where she has lived since birth and move to Georgia where Coleman lives. Manning still has the option to appeal the judge's decision, and she can also report the case to the Department of Family and Child Services. For more information on this topic, see Grandmother, Sex Offender fight for custody of child.