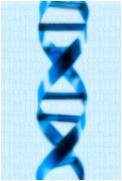 Fransisco Rodriguez is married with three children of his own. According to the state of Florida, he is also legally the father of the fifteen year old daughter of an ex-girlfriend, even though DNA tests and the girl's own mother have confirmed that Rodriguez is not her biological father. He reportedly owes more than $10,000 in back child support, and he has already spent a night in jail because of it. The girl's mother has written to the state asking them to not require Rodriguez to pay the child support.
Rodriguez is legally on the hook for the child support payments because the mother named him on the birth certificate and he claims he didn't receive notification until about 4 years ago – after the deadline to contest paternity had passed. By that time a Florida court had already legally named him as the father three years earlier when he failed to appear in court. Rodriguez says he never received the notices because he changed addresses quite a few times. In light of the new information, the court has ordered its own DNA test, which Rodriguez has taken. The girl and her mother did not appear as ordered for the DNA test.
In the case of paternity, lawmakers and the courts struggle to strike a balance between the rights of all parties involved. Some groups even go so far as to suggest that DNA tests at birth should be mandatory in order to avoid later legal battles. If you are involved in a child custody or paternity issue, please contact our firm for expert legal counsel.
Find out more about paternity laws in Florida and around the country at Florida man owes $10,000 for child who's not his.